LEVEL UP: COACHING AND MASTERMIND TOGETHER
12 month opportunity for current and past clients only
I created Level Up: Coaching and Mastermind Together Mastermind Group for you - business owners and professionals who want to grow and improve their business, their career and themselves and who are willing to put the effort in. 
It's not a Networking Group or a Coffee Club – it is for those who understand my coaching concepts, are serious about their own growth and who have the discipline to follow through.
What I know to be true:
You're ready for advanced coaching concepts that will allow you to use your most valuable resource, your own brain, to its fullest.

You're ready to have your own "Board of Directors" to discuss challenges, seek guidance and share resources.

You're ready to LEVEL UP.
---
WHY
Level Up: Coaching and Mastermind Together
Because you need...
1) To challenge yourself
Challenge yourself  to grow your business, your career, yourself to its fullest potential. It will take you beyond the coaching we have done. In day to day activity, it's easy to get side tracked and way led – with the Level Up group you will keep on track. And….I will be there to keep you on track too!
2) To create deep and lasting connections with incredible people
Share your challenges with a group of like minded individuals makes it a lot less lonely! You will naturally raise your game as you spend more time in the company of these like minded individuals. You are the average of the five people you spend the most time with - so your average will go up! My clients (you!) are amazing people and I love creating connection between them.
3) To stay accountable
Leave each session with an action plan and objectives you need to meet before the next meeting.  Collectively Level Up will hold you to accountable. It takes real discipline to succeed in any endeavor. Being held accountable by your Level Up colleagues ensures you maintain the disciplined behavior necessary to succeed.
4) To brainstorm
Share your ideas within Level Up. If you are not sure what to do next, what direction to go in, the collective power of Level Up will kick in and get you back on track!
5) To get feedback
Receive feedback from your coach (me!) successful individuals on how to solve issues. You have staff issues? Financial challenges? Marketing confusion? – let Level Up help you resolve them. Remember in the group we all have the same goal – to help each other grow. There is no hidden agenda – everyone is on the same side. 
6) To get support
Get support. You might have a difficult kid (never!), client, employee or a legal problem – chances are your colleagues (or I) have experienced the same issue. You will never be short of alternative suggestions on how to overcome issues. You will develop deep and meaningful friendships which is worth the price of admission!
7) To maintain focus and get clarity
Stay on track. Running a house, a business or a department can distract us. Level Up will  keep you on track – just when you are losing focus, the group (and I) will remind you of your purpose and why you are in business.
8) To get better at decision making
Make decisions. It is easy to put off a decision – with Level Up you have your own due-diligence team to give you the confidence you need to make an important decisions. 
9) To increase your confidence
Gain confidence. Better decision making means greater confidence – greater confidence spreads through your organization and inspires everyone to perform better. You will feel good. You will feel more confident. I promise!
10) To become creative
Foster creativity. Looking for new ideas? Have a new idea? Want objective feedback and help with that idea? Level Up will provide more ideas and constructive feedback on your ideas. 
11) To see your bank account grow
Increase your take home pay. Are you leaving money (profits/income) on the table? Leve Up will help you take full advantage of all the opportunities that surround you (that you might not even see) and build your business/career into the huge success it deserves to be.
12) To discover new business partners and cross promotion
Collaborate.  It's the name of the game. You may find someone in the group that is a perfect fit to work on a project with you. You may be the perfect person to help another member as well. The group works together collaboratively, to achieve more together.
13) To think bigger
Stretch. You can't help but think bigger and stretch beyond your boundaries when surrounded by amazing people doing amazing things. Fellow Level Uppers will help you to   see the potential you are missing out on.
14) To be energized
Take in the group energy. There is a special energy that surrounds a group of success minded individuals – an energy that lifts the individual and the group. In this kind of group, we'll raise the bar by challenging each other to create and implement goals, brainstorm ideas, and support each other with total honesty, respect and compassion. Just having the opportunity to be part of a group like this is worth the investment.
15) To help others
Be grateful for the gift of being in a group. It was Zig Ziglar who said: "You can have everything in life you want, if you will just help enough other people get what they want." You will  get great satisfaction from helping other Level Uppers.
16) To get personal attention
Receive personal attention. Everyone will regularly get a chance to present to the group their biggest challenge or issue right now. This helps you gain clarity on the issue you are facing and what you need help on. The group will provide you with options and opportunities to follow up on and you'll walk away with lots more ideas and solutions than you could generate on your own. 
And...to continue your coaching journey
I have purposely not placed the reasons to apply in any particular order; they are all amazing reasons why this is what you need next.
I participate in two mastermind groups. I credit "idea generation" as one of the biggest benefits. These are ideas are completely new ideas, not even related to my existing ideas. And I would not have come up with them without the access to multiple brains a group like this provides. It is worth the price of admission!
"If you have an apple and I have an apple and we exchange these apples, then you and I will still each still have one apple. But if you have an idea and I have an idea and we exchange these ideas, then each of us will have two ideas."
– George Bernard Shaw
---
Business Integrity and Sharing Sensitive Information
I am building Level Up: Coaching and Mastermind Together on trust, integrity and sharing. Naturally, the format of this group means that you and your fellow members will be sharing sensitive information. It is important you understand the importance holding all that is discussed in confidence. I will establish ground rules that include confidentiality. What is said within the room remains within the room!  
Closing Thought…
"The key is to keep company only with people who uplift you, whose presence calls forth your best" ~ Epictetus, (the Stoic philosopher)
---

Investment for 12 month program:
$4000US
($1000 deposit required with application to be applied to total fee upon acceptance)
Format and Requirements:
12 (monthly) three hour sessions (scheduled out for the year)

Coach Andrea as facilitator

8 members (approximately) who have all previously worked with Andrea

Meeting via Zoom :) for now...This could change. It will be a fluid situation based on Covid and composition of group.

Opportunity to continue conversation with group members outside of the monthly session through designated platform 

Continued access to Andrea via Voxer
Application Process:
Applications will go LIVE in February and close February 28th at midnight.

Application (two parts) is required.

Yes, I have previously worked with all those who are invited to apply. But completion of an application gives me more info and you the space to think things through.

Group formation and scheduling will be completed once all applications are received.

You will be notified in early March with details of the group.

Start date will be in April 2021.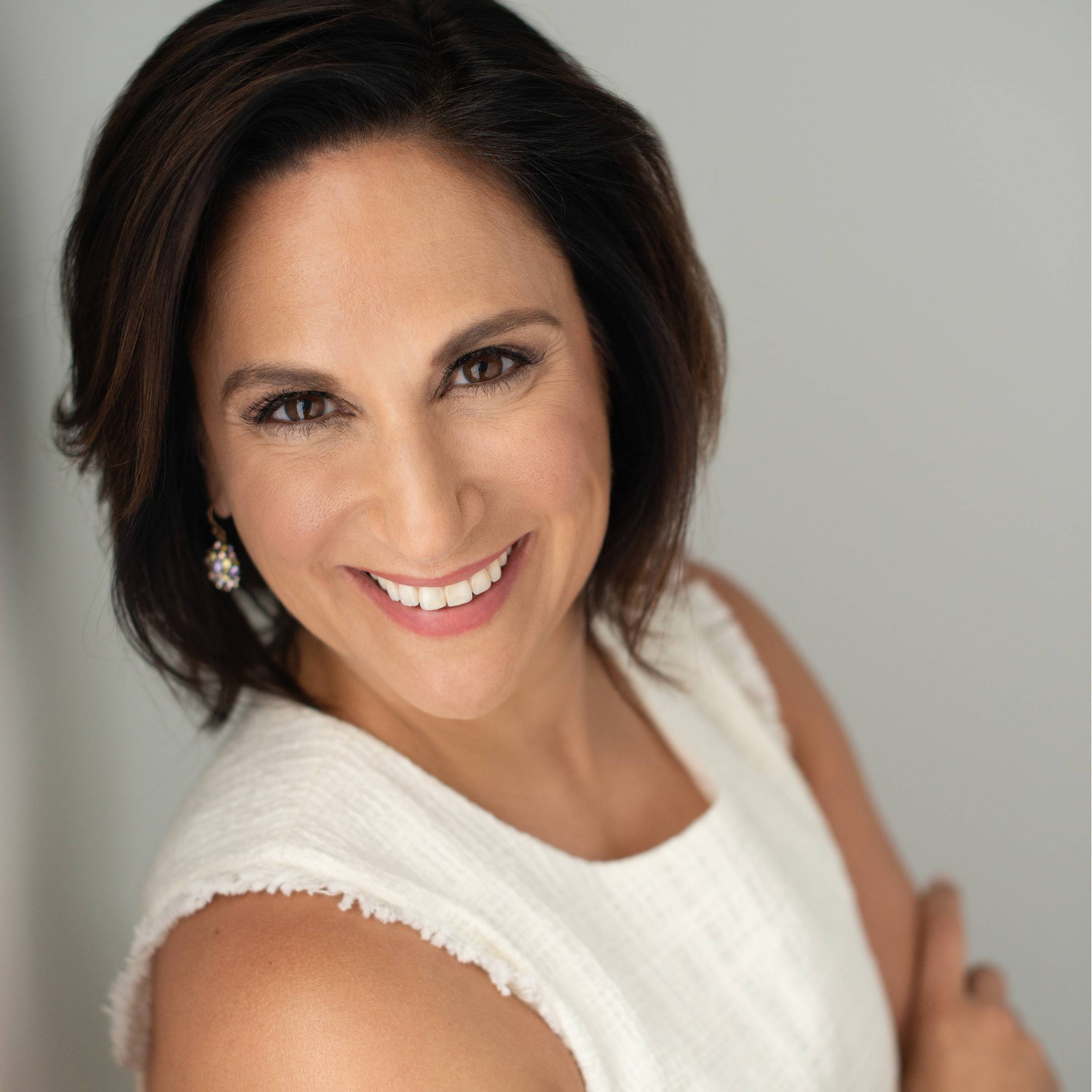 Business Life Coach Andrea Liebross will facilitate and coach the group. Andrea knows that many professionals are innately unapologetically ambitious. But roadblocks such as day to day responsibilities and fear hold them back from making the decisions they need to move forward, make money and manage life. She coaches her clients to find the clarity and confidence they need to move past these obstacles so that they can advance in their career AND show up at work and at home at 100%. Visit her at www.andrealiebross.com to chat and schedule your complimentary Consult Call.
A graduate of Dartmouth College, and married 24 years, Andrea has been on an epic journey with her spouse, family and career. She is a certified coach, started 3 businesses and raised 2 kids, now ages 19 and 16. She lives with her family and two Leonberger dogs in Carmel, Indiana.