Losing weight
Finding your partner for life
Achieving your goal
And how about getting your child potty trained or off to college?
Often these feel like two step forward-twenty step back situations that might even have you wondering "is this even going to happen…like…ever?" 
First of all, you're not alone. I'll be honest, I've had thoughts like these:
How long is it going to take me

before this works

? Like, if I eat this way and I exercise this way, then how long should I expect before I start losing weight, before I look how I want to look?

How long will it take to figure out exactly which aisle in Target I can find success with this thing

so I don't have to keep guessing

?

How long will it be

before I start making money

in that business if I do this thing?

How long will it take for me to feel like

they're ready to live on their own?
So how long WILL it take?
My friends, you're asking the wrong question. Drum roll please….
The question is:
How long are you willing to work at it?
Okay before you roll your eyes and curse at me under your breath, hear me out for a second.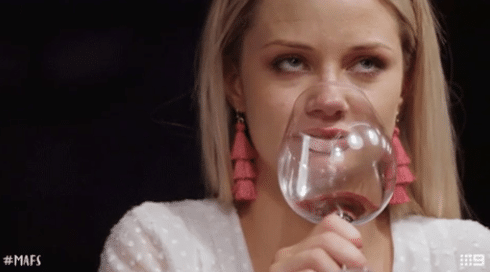 This all goes back to being committed to creating the result you want, there is literally no other factor on whether or not you'll achieve success that's more important. How long are you willing to keep at? How many tries will you give it?
Ding Ding: TRIES. So you've tried it before. What does trying mean to you?
Asking some friends and commiserating?
Following the advice your husband gave you?
Just seeing how it goes?
Researching, googling and watching YouTube and trying to DIY it?
Deciding you'll start on Monday….maybe…
How would you define trying?
What if trying meant staying committed and disciplined for as long as it takes to reach the goal?
That could be a week or a year or longer?
If you knew that success was GUARANTEED how long would you work at it?
Adopting this kind of thinking requires guidance, strategy and accountability.
Coaching can help with all of this. What if you could adopt this kind of thinking? What would change for you?