A GROUP COACHING EXPERIENCE FOR WOMEN...
Committed to Growth
Get the strategy and support you need for more success with less stress
 A GROUP COACHING EXPERIENCE FOR WOMEN...
Committed to Growth
Get the strategy and support you need for more success with less stress
Let's be honest.
Balancing your goals and ambition with your other responsibilities feels hard. It's hard to stay fully committed to anything else.
This looks like you running from the client meeting to the soccer game. Answering texts during dinner. Working (or at least thinking about working) after dinner and on weekends.
But what really is bothering you: You're avoiding tackling the parts of your life/business/career that would really move the needle, because they require time, effort, energy. And they feel HARD because you don't have the focus, the energy or the commitment.
THE COMMITTED TO GROWTH COACHING PROGRAM IS FOR YOU, if you're a woman,  working in a business or on a business, and you're...
Feeling overwhelmed with how to put more money into your bank account when you know in your gut it's possible
Stuck in indecision on where to invest your time & resources
Hustling. Always. And never truly relaxing with family and friends
Waiting for Monday to REALLY start in on the hard stuff
Frustrated because you know you're NOT living up to the massive potential you could be
Needing more processes and systems in place
Not following through and have a to-do list a mile long
Wishing you had more confidence to say and do what you need to
You're stressed and struggling to create the traction you need to build what's next in...
Your Business. Your Career. Or how about just...in YOU.
You've read all the books, listened to the gurus, and have the ideas needed to gain traction. Isn't it time you stop thinking about it, commit to it and start doing it?
And if you don't start committing, what's at stake?
Your sanity. Your business. Your bank account. Your relationships.
CTG gives you six months of space to not just figure it out, but to make it all happen.
Imagine a year from now, and you're soaring past your goals.
You've become the woman who has:
MONEY
Attracted Perfect Clients. Nailed the Request for the Promotion. Raised Your Rates.
CONFIDENCE
Called to the Hard to Get Prospect. Made Decisions. Arrived as a Thought Leader. Showed Up as Unaplogetically Ambitious.
TIME
Was Clear on Where to Spend Time. Planned Your Schedule. Balanced Work and Home. Followed Through. Said No and Yes.
OPPORTUNITY
Looked at Challenges Differently. Turned Obstacles into Opportunities. Found the Hidden Profits.
 R & R
Took Naps in the Middle of the Week. Slept a Sound 8 Hours. Scheduled and Took Days Off. Without Guilt.
JOY
Went to the Soccer Game. Spent time with Friends at the Lake. Had Meaningful Conversation at Dinner.
I'm learning a new way to resolve old ways of thinking and doing. I follow a schedule that is honest. I don't overbook myself. I am happy and less stressed. I think, adjust and work through ideas and solutions. I am not day dreaming, I love being with a group of other women. I feel supported. I look forward to the weekly calls and HW is always enlightening. The direct link to coaching and Andrea is invaluable. I'm doing it! - Sarah Kahn, CEO at Reach Organics
I was tired of saying "would of, could of, should of." I wanted to get out of my own way and learn a systematic way to accomplish my goal. I wanted to be able to coach myself. Through CTG, I have tackled things I have hesitated to do for along time. That is HUGE. And I have gotten numerous systems in place that I could not have done on my own. - Erin Wilson, Realtor/Broker, Encore Sotheby's International Realty
COMMITTED TO GROWTH IS...
You're not alone. I'm here with you. We're all here with you. This community is committed to you, maybe more than you are to yourself.
I help you be and stay committed to growing, not to stopping.
To take actions that align with your goals. To create SUSTAINABLE success, on your own terms.
Your family doesn't get it. Your friends don't get you. Or at least this part of you. The part that is determined. The part that is not satisfied by the day to day.
CTG allows you to
accelerate your own growth so that you can have more of everything you need and want.
And I'm here to tell you, it's within your reach.
More money, more time, more energy, more confidence. This coaching experience will give you the guidance, mindset, systems and support to get you there. And you're not doing it alone. You are part of a COACHING COMMUNITY.
HERE'S WHAT YOU GET:
A 90 minute foundation session, one on one with Andrea
Weekly 60 minute group coaching via Zoom
Quarterly one on one check in calls one on one with Andrea
Continuous coaching from Andrea via a private online channel
Access to Andrea's Million Dollar Rolodex and Resources
Private online community so you can connect with other like-minded women
Q&A to move your business/career forward
Network building to grow you reach
Support and connection to the people you need
A library of additional resources

Access at any time

Continue to study and absorb at your own pace

Never feel alone or without an answer

Implement and accelerate faster
 SIX MONTHS OF TOPICS TO TAKE YOU TO THE NEXT LEVEL. WE TACKLE A NEW ONE EACH MONTH.
I'd been in business for over a year and I just really was spinning my wheels. I wasn't getting anywhere or having a lot of momentum. Now, I absolutely have more clients than I've ever had. I've created successful workshops and I actually have workshops scheduled for every month this year. I've got a plan. I'm really working in my business every day and I'm not feeling lost and behind, like I was.  I'm doing it! Andrea is the difference. She is invaluable. - Brenda Petruska, Personal Growth Coach at Brenda Petruska Coaching
CTG has given me insight into what other successful people do on a daily basis. But, I have not just observed and understood, I am actually doing it! I am a successful person in all aspects of my life with this new thinking and a different mindset. I've figured out what is serving me to what what isn't. I've even created boundaries for work time and play time. My thinking around money has changed - I created money. I've found a new opportunity in my business I didn't even know existed. And my relationship with my kids is better. CTG has given me the tools I need to create BIG thinking and stop playing small. - Cynde McInnis, Online Educator, Owner of The Whalemobile
Trust the process. If you're even thinking about doing it, and in the back of your mind, you know you want/can be better at whatever your job/goal is, DO IT. If you make the commitment ($$) you will be motivated to make things happen. I definitely know my "thinking" is improving. Not getting overwhelmed by work, and seeing momentum in business. - Kate Horrigan, Family Advisor, Indiana Funeral Care and Crematory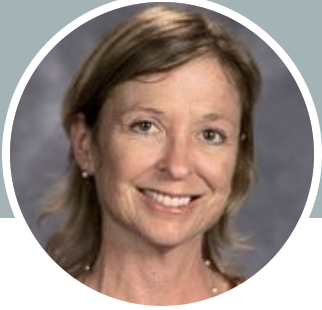 I feel completely different than I did just a few months ago. The way I approach work, my kids and grandkids, and the day-to-day has changed. I have made decisions with confidence, I've tackled projects that have been on hold, and I have created time for myself. CTG was exactly what I needed - Angie Caldwell, Director Of Network Operations at American Health Network, Optum
I Figured It Out. Now It's Your Turn.
I graduated from Dartmouth College - Ivy League. Even Ivy Leaguers need a guide, a sherpa, a coach; they definitely don't teach you how to do this in school. I have been in your shoes and wondered why this is all so difficult.
But I figured it out. And now I'm Committed to Your Growth. You've thought about what's next - raising your prices, asking for the promotion, attracting more business.
And you've also thought about having more time with your family, and working on your own health and well being. You want to get to the gym consistently.
But that commitment to growth in all areas of your life comes and goes. Depending on the season outside, and the season of life you're in.
I've worked with 100s of women. I get it. You need a partner to help blast past your goals, and enjoy life at the same time. To hold you accountable. To support you. To guide you.
YOU IN? YES!
LET'S GET STARTED.
PAY IN FULL SAVINGS
SAVE $500