A SIX MONTH GROUP COACHING EXPERIENCE FOR WOMEN WHO ARE...
Committed to Growth
Get the strategy and support you need for more success with less stress
A SIX MONTH GROUP COACHING EXPERIENCE FOR WOMEN WHO ARE...
Committed to Growth
Get the strategy and support you need for more success with less stress
Let's be honest.
Balancing your goals and ambition with your other responsibilities feels hard. It's hard to stay fully committed.
You're stressed and struggling to create the traction you need to build.
Build Your Business. Your Career. And let's not forget...YOU.
Because you...
Are feeling overwhelmed with how to put more money into your bank account when you know in your gut it's possible
Are stuck in indecision on where to invest your time & resources
Are hustling. Always. And never truly relaxing with family and friends
Keep waiting for Monday to REALLY start in on the hard stuff
Are frustrated with your business/career because you know it's NOT living up to the massive potential it/you could be
Have a few processes and systems in place, but need more
Can't seem to follow through and have a to-do list a mile long
Wish you had more confidence to say and do what you need to
You've read all the books, listened to the gurus, and have the ideas needed to gain traction. Isn't it time you stop thinking about it, commit to it and start doing it?
Imagine it's six months from now, and you're soaring past your goals.
You've become the woman who has more:
MONEY
Attract clients. Nail the promotion. Elevate your own value and pricing.
CONFIDENCE
Make the Call. Make Decisions. Arrive as a Thought Leader. Be Ambitious.
TIME
Get clear on where to spend time. Plan your schedule. Follow Through.
OPPORTUNITY
Look at things differently. Turn the obstacles into opportunities. Take advantage of all of them.
R & R
Take Naps. Sleep Soundly. Schedule days off. Without guilt.
JOY
Enjoy your family. Spend time with friends. Have meaningful conversation.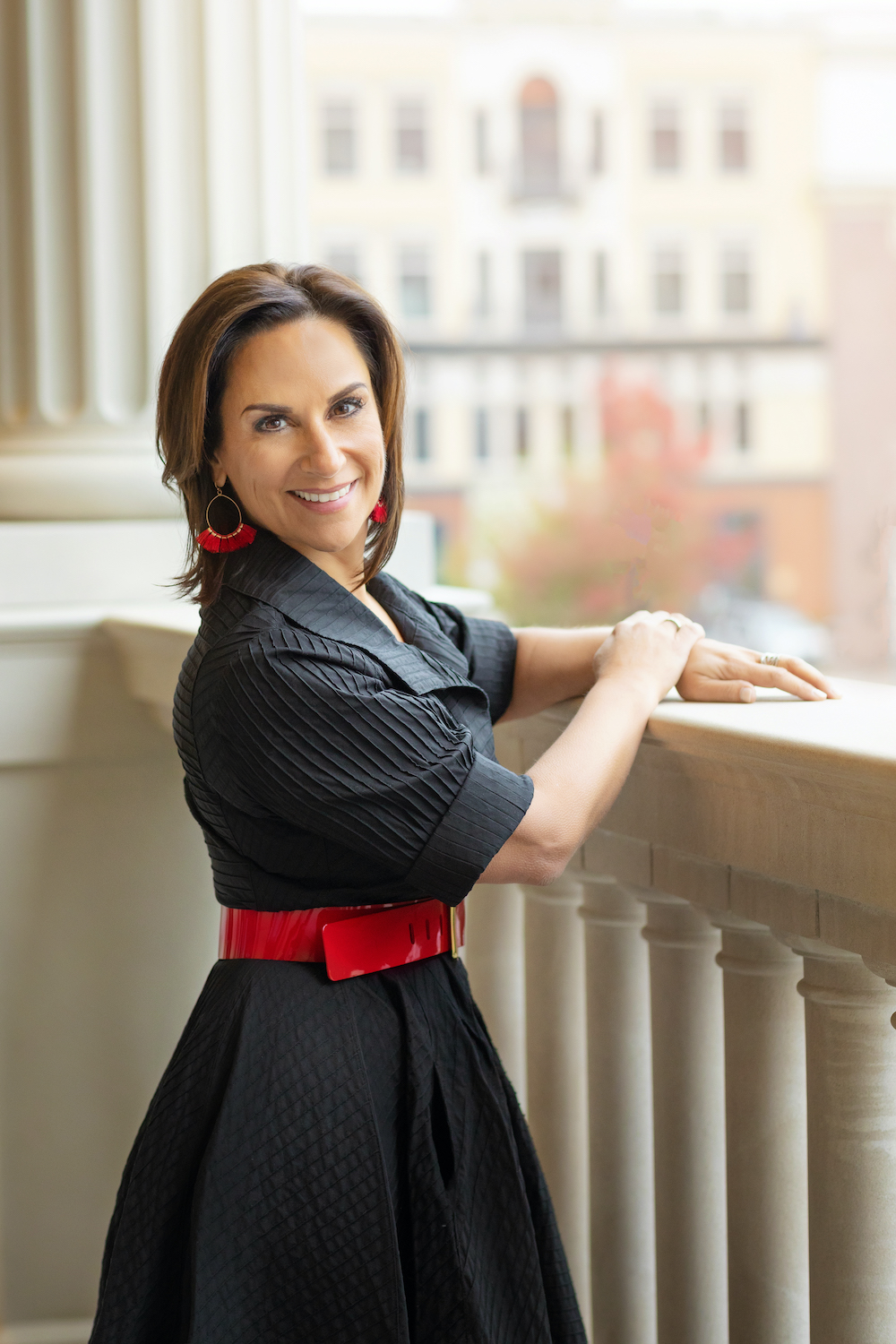 Get Six Months of Next-Level Support.
I'm Andrea.
After 10 years working for someone else, I started a business with a zero interest credit card.
I made $61K in my first year in business.
The next year? I tripled it.
In year three, I made 250% of year two.
That's a lot of growth, way faster than I ever imagined.
And I still managed to run my house, love my kids and walk my dogs.
You know how I did it?
I invested in coaching and got the expertise, support and guidance of experienced coaches who fiercely believed in me and were willing to ask the hard questions.
You're not alone. I'm here with you. I'm committed to you, maybe more than you are to yourself.
I'm the Sustainable Success Coach who helps women be and stay committed to growing, not to stopping.
To take actions that align with their goals.
Press the pause button and slow down.
To
accelerate your own growth so that you can have more of everything you need and want.
And I'm here to tell you, it's within your reach.
My time with Andrea helped me gain clarity around next steps in my career, and armed me with tools and the right mindset for the long-term career journey I am on. Time well spent with a coach truly cares about my development and progress as a professional. - Alexa Gates, Strategic Marketing Manager at InVision
I worked with Andrea when I needed insight and assistance to lay out a vision, guide in building the foundation, and hold me accountable to the goals/standards I set for myself. We developed the vision, plans, and individual tasks necessary to achieve my goals. Andrea not only challenged me to be my best, but held me accountable every step of the way. She accelerated my ability to be a dominant player in the market while ensuring I had the appropriate business processes in place to continue scale my growth and success. Andrea is organized and systematic. She keeps you focused and is not afraid to push you when you need it. I would not be in the place I am today without working with her.  - Sandy Ginn, Realtor/Broker at CENTURY 21 Scheetz
More money, more time, more energy, more confidence. This coaching experience will give you the guidance, mindset, systems and support to get you there. 
Half day kickoff via Zoom
Weekly group coaching via Zoom
Monthly bonus guest via Zoom (6)
One private strategy call
Goal tracker and accountability tools
Private members only channel
Continuous Q&A to move your business/career forward
Network building to grow you reach
Connection to the people you need to make things happen
Access to optional additional resources

Continue to study and absorb at your own pace

Never feel alone or without an answer

Implement and accelerate faster
Here's how we'll make that happen, together:
Each month, we will explore a new topic. Whether you are a business owner or working in someone else's business, we all need the same things to find SUSTAINABLE SUCCESS.
Accept the invitation to connect through a private group channel.
Receive 24/7 support, feedback, guidance and motivation from a community of women.
Have own personal board of directors to help you make decisions.
Post questions and get answers from the coach!
I Figured It Out. Now It's Your Turn.
I'm Andrea Liebross.
I graduated from Dartmouth College - Ivy League. Even Ivy Leaguers need a guide, a sherpa, a coach; they definitely don't teach you how to do this in school. I have been in your shoes and wondered why this is all so difficult.
But I figured it out. And now I'm Committed to Your Growth. You've thought about raising your prices, asking for the promotion, attracting more business.
And you've also thought about having more time with your family, and working on your own health and well being.
So that commitment to growth in all areas of your life comes and goes. Depending on the season outside, and the season of life you're in.
I've worked with 100s of women. I get it. You need a partner to help blast past your goals, and enjoy life at the same time. To hold you accountable. To support you. To guide you.
Don't stay stuck in indecision. It's easy to get started.
Complete the Application Process
Get Accepted into the Program
Start in March with a Kick-Off Zoom Call
Continue with Live Weekly 60 min Group Coaching Sessions. Daily Support. Engaged and Empowering Community. 
Move Forward with Confidence and Clarity. Live with Unapologetic Ambition.
Get coaching on any area of your business, career or life where you feel stuck, confused or need feedback.
My private 1:1 coaching is a $10K investment.
Committed to Growth gives you access to that level of coaching now at half the cost of private 1:1 coaching.
YOU benefit from coaching AND you also benefit and learn even more by watching others get coached.
---
Investment in My Future Self
$5000USD
Andrea is an amazing coach! She is enthusiastic, has useful and practical advice and teaches you how to tackle life and business with confidence. She has a genuine interest in you as a client and is very relatable. I would refer her to anyone! - Christy Evon, Director/Co-Owner at Health Vantis Inc.
I hired Andrea as a mindset coach to help me move past overwhelming feelings in my business and to make some really important decisions and changes in my life and business. Her advice and tools were so incredibly helpful. I highly recommend Andrea if you are feeling overworked and overwhelmed in your business! - Tiffani Higgins, CPA and Owner at Stay at Home Bookkeeper Academy
Andrea is so supportive! She is able to call me out on my BS, self-made, barriers to help me visualize and take steps toward my career goals. I always knew I had career dreams, but I had never had anyone ask me why I wasn't just going for it and making it happen. We all need Andrea in our lives! - Kate DeGroot Parrish, Digital Marketing Consultant
It's Your Turn. Let's Do This. I'm Ready. Are You Coming?