8: Goal Setting and Achieving: Part 1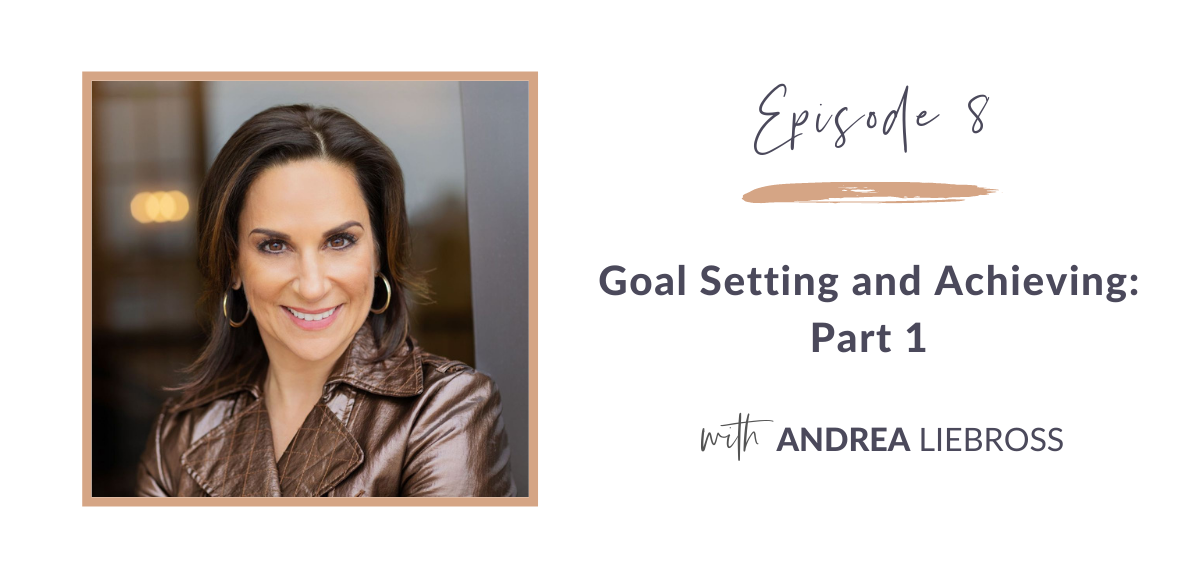 Have you set some amazing goals for the new year?
Most of us have already set our goals for 2021 or have at least had goals on our mind.
In this week's episode, we're talking about a very appropriate topic for this time of year. You guessed it! We are talking about goals. There's a ton to cover on this subject, so this will be part 1 of a 3 part series. In part 1, I'll be covering everything from why we set goals to my secret to success with goal setting and more to help you achieve yours in 2021.
In Today's Episode, We Discuss:
What goals are
Why we set goals
Feeling accomplished even before you reach your goals
Taking your emotional temperature
Setting 25 personal goals for 2021
Being willing to fail
Once you start to realize the importance of taking your emotional temperature, recognizing your "why" when goal setting and giving up your fear of failure… nothing can stop you!
If you're ready to make your goals a reality this year, this episode is for you!
Be sure to tune in next week for part 2 of this series!
To read the full transcript of this episode CLICK HERE
Don't forget to check out Part 2 and Part 3 of this special goal setting series.
Resources Mentioned:
Where We Can Connect:
Subscribe to the Podcast

Follow Me on Instagram
Subscribe & Review on Apple Podcasts
Are you subscribed to the podcast? If you're not, I want to encourage you to subscribe today so you don't miss any future episodes! I have so many amazing guests and topics lined up, I would hate for you to miss a single one! Click here to subscribe on Apple Podcasts.
Could I ask a big favor? If you are loving the show, I would LOVE it if you would leave me a review on Apple Podcasts. I read each and every one! Wondering how to leave a review? Click here to review, then select "Ratings and Reviews" and "Write a Review". So easy and so appreciated!
Other Episodes You'll Enjoy:
5: Strengthening Your Follow-Through Muscle
6: Emotional Adulthood and Taking Responsibility