FIND OUT IF COACHING IS RIGHT FOR YOU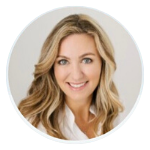 As I woman trying to work full time while also being the best mom, wife, daughter, friend and volunteer, I was overwhelmed and paralyzed by feelings of failure. Andrea has helped me find clarity and focus and helped me prioritize my time and decisions. She has an amazing network of other women to help me both personally and professionally. I wholeheartedly recommend Andrea for any woman trying to do it all!
- Stacy Snively, Real Estate Broker at Keller Williams
I was worried and afraid that I wasn't going to be able to make it all "work". The most important thing her coaching has taught me is that a positive mental attitude really makes a difference, making me more productive and effective at work. The tools she's given me have helped me to be the mom and wife I want to be. She always has a new approach to whatever challenge I'm facing. I enjoy working with Andrea and would recommend her to anyone looking to find balance in their lives.
- Terri Fisher, Marketing Director at RSM US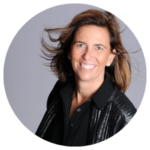 Andrea steered me to find my new direction professionally and creatively. She asked me targeted questions in a comfortable setting to create my path with confidence and excitement. Thanks to her help I was empowered to take on a new development position. My inner passion has always been to paint but I kept putting it off due to self imposed road blocks. Andrea inspired me to take down my barriers, create art daily and enjoy the rewards of living creatively.
-Michelle Capizzi, Artist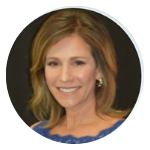 Andrea is an amazing coach! She is enthusiastic, has useful and practical advice and teaches you how to tackle life and business with confidence. She has a genuine interest in you as a client and is very relatable. I would refer her to anyone!
-Christy Evon, Director/Co-Owner, Heath-Vantis Inc.
I hired Andrea as a mindset coach to help me move past overwhelming feelings in my business and to make some really important decisions and changes in my life and business. Her advice and tools were so incredibly helpful. I highly recommend Andrea if you are feeling overworked and overwhelmed in your business!
- Tiffani Higgins, Owner, Stay at Home Bookkeeper Academy
Andrea pushes me to evaluate where I am and where I want to be. She believes in my capabilities but sets up actionable, realistic goals. She walks alongside you and is readily available outside of your meeting times. I recommend Andrea to anyone wanting to maximize their days and identify where to put their energy. Every woman should talk to her!
- Leslie Swinney, Creative Manager at Springbuk
Working with Andrea was incredibly helpful. She helped me identify where my thinking was holding me back and facilitated my transition into a new business. Her help was invaluable and I take nuggets from her with me every single day! If you're feeling stuck, struggle with a major choice, or feeling out of control, Andrea can help.
- Corey Williams, Race & Racism Educator & Coach, CoreyWilliams.com
Andrea is AWESOME! Her engaging energy is contagious. Her friendly, yet challenging, manner was just what I needed to spur me into action. Andrea not only gave me relevant and helpful tools (both mental and practical) to enhance my performance, she also provided me with excellent business ideas and strategies to stimulate my approach to my business. Andrea is a remarkable coach for your life and business.
- Johna Cripe, Co-Owner at Harmony Senior Relocation Services
Working with Andrea was an absolute pleasure! I sought out Andrea's support as I was working on growing my business and dealing with emotional family challenges. After six months together, I have gained so much awareness into my brain, how it works and how to reach my goals using my thoughts, feelings, and simple actions. Andrea also helped me process my feelings and take responsibility for them so that I do not need to rely on my husband or anyone else to have the life I want. Andrea is understanding, professional, and deeply caring!
- Binie Klein, Life & Leadership Coach, Binie Klein Coaching
Andrea's coaching was just what I needed when I couldn't get myself out of my own way. I was in a challenging point in my career and without realizing it, my mental state was in need of a reboot. With Andrea's tough love guidance and encouragement, she helped me transform my mindset so that I started every day with my best foot forward despite mornings when I didn't want to look five feet ahead. I can't recommend Andrea's Coaching enough and I continue to rely on some of her mantras, specifically «how do I want to show up today?» to this day.
- Kathryn Colson Hammond, JD, LLM, LPM Asset Management and Investment Funds PG Lead, K&L Gates
Andrea's coaching has definitely benefitted me both personally and professionally. I have gained confidence in a new wellness coaching position and my time management has improved greatly! Thank you, Andrea!
- Liz Burton, Personal Trainer & Lifestyle Coach
Andrea's coaching was the best thing I did for myself and my business in 2020. The changes she suggested to how I looked at situations in my life and business have improved my life and business. My productivity is increased which allows more time for fun!
- Cathy Henney, Real Estate Agent at Keller Williams Realty, Inc.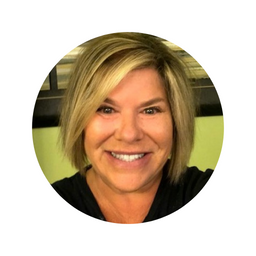 Andrea and I started working together over a year ago. I wasn't quite sure what to expect as I was referred to her by one of my good friends. Once we spoke via phone. I knew she was the what I needed. Her energy is infectious.
What I got out of our year together was ME. I got ME back. When we started our sessions, I was a lost person. I Lost my income after being the number one sales rep in our company. I lost my sense of self worth. Now I am back to being number one in our company and believing in myself.
Andrea helped me by mentally challenging myself and giving me the helpful tools to handle situations not only at work but also personally! Everyone needs an Andrea!!!!!
- Veronica Tubbs, Account Representative at HP Products
Andrea is a gem! It is hard to work through the struggles of being in business all by yourself. Don't get me wrong, family and friends are nice, but the cheerleading and words of support only get you so far. At some point you need someone to help you sort through what you are facing, make a plan, provide you with the tools to execute and to help you along the way. This is how Andrea helps me. I think she is worth every penny.
- Amanda Davis, Owner Business Solutions by Design, LLC
Andrea Liebross Coaching is top notch. Andrea not only teaches her clients how to leverage their own positive traits and skills in new ventures or roles, she keeps them accountable to their goals. She helped me when I was at a crossroads in my own career — finding my path forward to the next chapter of my own success story. A one of a kind!
- Katie Robinson, Director, Regulatory Affairs, CNO Financial Group
Andrea is an amazing coach. If you're ready to take your business or life to the next level, but just haven't been able to do so and can't figure out what's stopping you, then you need her. She's helped me figure out what and where I need to focus my energy and then connected me to actual people and resources that have helped me gain what feels like a year's worth of traction in just a couple months.
- Terri Wada, Service Design Strategist and President, Collabo Creative
Andrea has an incredible talent to connect the dots quickly and provide clear action items that provide real results. She knows how to create a roadmap for success within the first session! I recommend Andrea without reservation. If you are searching for guidance, choose Andrea to see the value right away. Thank you Andrea for your love, support and positive vibes.
- Alixandria Thomas, Business Account Manager at Verizon